This Mixed Plate thing may become a weekly Friday post, gotta post these somewhere! Kau Kau Grill is located in Mapunapuna, get plenty business even though they have very little parking. I felt like some fried saimin during this lunch order and boy oh boy…did I not expect a scoop or rice and mac salad too. I mean…really? Why wouldn't you just serve this as an all fried saimin plate? I would be okay with the same amount of shrimp, the rice and mac salad? Too much going on! The noodles and shrimp was good.
Have you had Singapore noodles before? I never tried making it but I enjoy the light curry flavor in these noodles and all the veggies and shrimp thrown in! These skinny noodles are also one of my faves so it's all around a great dish! I got this one from Kukui Cafe in Chinatown. Delish!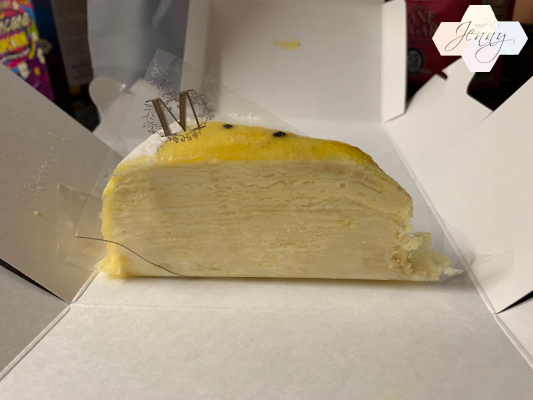 Have you heard of Lady M? I'm most familiar with them in Asia and was excited to hear that Hawaii now has it! Waikiki Tea is a little teahouse located on Beachwalk (no parking, boo) so we ran in and grabbed a slice for ourselves! Well, I was super disappointed in my slice. The crepes tasted super dry and spongy. It was definitely not worth $9. I think these get shipped into Hawaii and well, it tasted like it was shipped to Hawaii. Do not recommend.