Izakaya Naru is a bit of a non-descript restaurant located in the same lot as Sushi King. They are more of an Okinawan restaurant but they like to make special twists on certain dishes which are quite enjoyable! They have extensive drinks on the menu along with an extensive pupu menu. Reservations are highly recommended since they are very small. How was the food?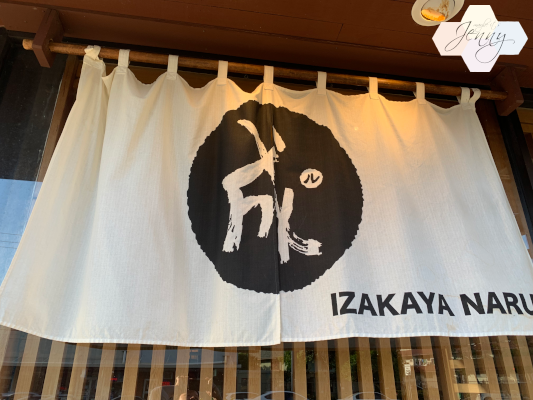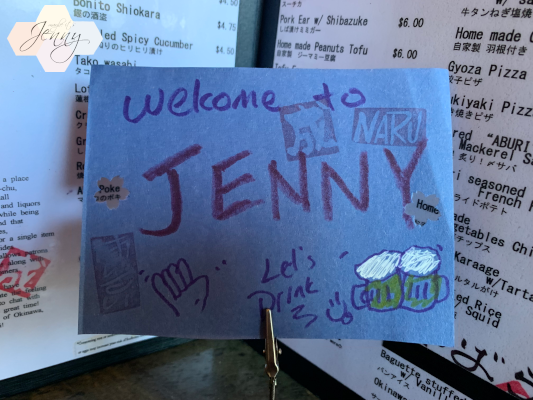 Look at this cute welcome sign! I called to make a reservation and this greeted me when we were seated! Love it!
I can't be taken at my word on this, I didn't like this drink. I am also not an expert on alcoholic drinks. The reviews on Yelp seem to review this positively so I assume it tastes good? I was not a fan and the shiso taste wasn't strong. I should stick to soda or cocktails.
Oh my, one of my favorites of the night. I loved this. I think tofu throws off the diner's expectation. It's not tofu mixed with peanuts – I think it's peanuts mixed with a kudzu starch to resemble tofu. The taste and the aroma of the peanuts was mildly roasted, it was perfect. The tofu itself isn't really seasoned, the sauce on top tastes like a thick kabayaki sauce. It's perfection, I would definitely order this again.
Great cuts of Hamachi and a nice light lime sauce, not at all sour…just a quick jolt of citrus. Very good!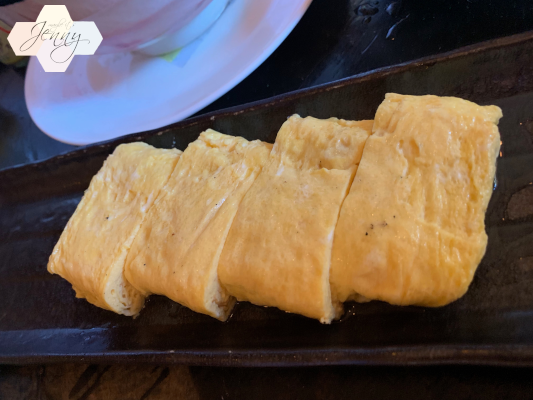 Okay, I've been experimenting with dashimaki tamago at home so I'm a bit biased with my version! This one was okay, I think I would have preferred a stronger dashi taste. Also, $6.50 is a bit steep in price for me.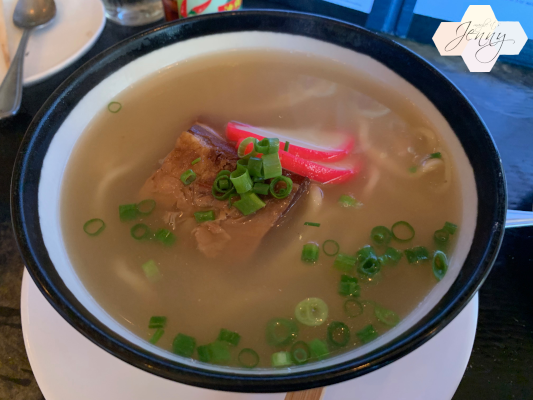 Nice dish! A pretty good sized pork belly with slightly al dente okinawa soba (in a good way!). A nice comforting dish.
One of their famous dishes is their taco rice in a stone pot but we were feeling more like squid and garlic fried rice this day and boy am I glad we did! I haven't tried this before but am very happy we did. Another one of the favorites of the night with very tender morsels of squid, I would recommend this!
Okay, so they have a gyoza pizza which is popular but once again, I wanted to try another pizza! The sukiyaki pizza is interesting, did I taste an obvious sukiyaki flavor? Not really, I actually likened it more to like a lightly smoked kalua pig. The mayo on top contains a hint of wasabi which I enjoyed. I enjoyed this dish a lot but I wouldn't have any sukiyaki expectations when I order it.