Haha!  I think I need to stop saying part this and part that for Little Oven…as long as they stay open – I will be going as much as I can!  So I went to Little Oven again this past weekend.  It's always magical.  Come join me.
Lilikoi Pavlova!
Menu Board for the night…
French Chocolate Mousse
It's all in the details!  This was my friend's dessert.  He ate it all so it was good.
Lilikoi Pavlova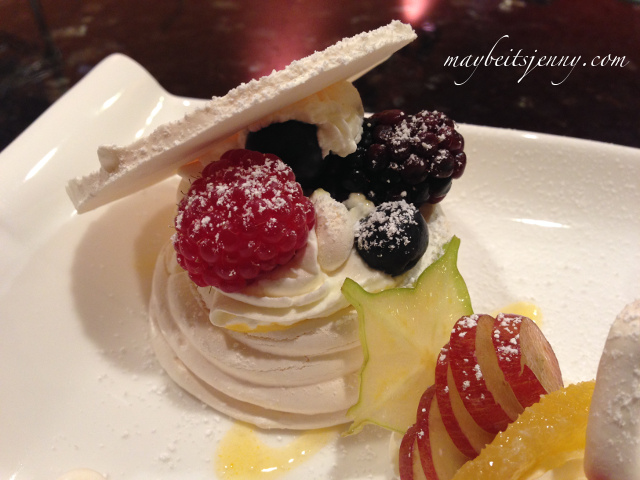 Too pretty to eat!
Pavlova dissected!  Pavlova is basically like an egg white meringue recipe.  I knew I wanted this right way due to the lilikoi!  The dessert was pretty good.  I can't say it was my favorite.  The lilikoi flavor was very faint so I couldn't enjoy the complimenting cream and tangy flavors which would have been perfect.  Maybe I haven't had meringue a lot but I could taste the rawness of the egg whites at times which I didn't like too much.  I still plan to return.  🙂