Verde Kaimuki has a pop-up at UH Manoa so we have a good go to place should one feel like Mexican food.  Now that they've closed down Taco Bell on-campus, I'll bet this pop-up gets even more business! Well the cart is still limited to just burritos so we decided to give their actual shop a try. Before I came here, I thought it was a sit-down restaurant. It's actually more of a take-out joint with seats on the side if you want to stay and eat. Let's get to the food!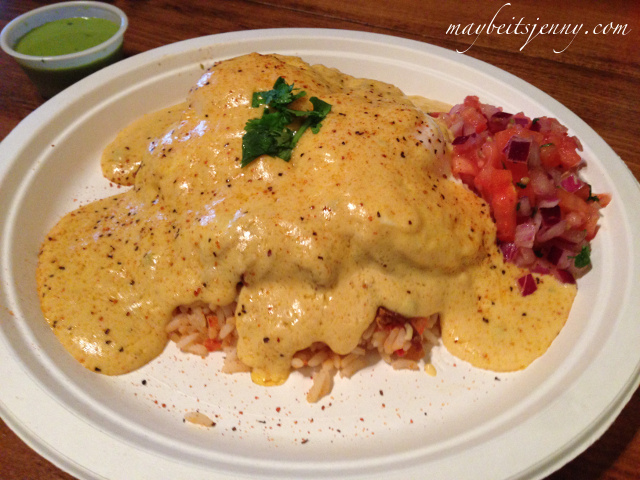 Mexican Loco Moco
Lemonade with Agave Syrup – very good!  Well it tastes just like any other lemonade…hehe
Nachos
Two Tacos for Taco Tuesday!
So I had the Mexican Loco Moco.  This dish includes Al Pastor on a bed of Spanish rice and pinto beans covered with 2 eggs over easy and smothered in Queso.  Doesn't that sound amazing?  I don't like beans so I asked for no beans and more rice, yay!  This was a very good dish.  I enjoyed it very much.  I can't comment too much about the other dishes – this is definitely a good place to try out when you want a cheaper meal (compared to usual eating out prices). 
Oh gosh, I spent all day trying to work on a redo for this website.  I am not good at graphic design or web design so you can imagine how much of a hot mess it has been.  All I could do was change the background and all my attempts at design for the banner up top failed so this is all I have.  I'll try to work on it little by little.  Hope you all are doing well!