Via Gelato has been around for a few while. I think they used to serve their gelato out of a truck and one night after dinner, my friend and I went on a sort of food truck chase. Okay, not so much a chase as we checked our phones and saw that they were not out that night and got disappointed. You know what we don't have enough of in Hawaii? Dedicated dessert shops that stay open later at night. The Little Oven is awesome but they aren't exactly consistent with their store hours. So after our very delicious dinner at Dagon, we took a short drive over to Via Gelato. This shop is SO cute and the gelato is amazing. You folks gotta give it a try!
Their display case of gelato. Delicious! I tried a sample of the black sesame, tasted great! I had to try two other flavors though!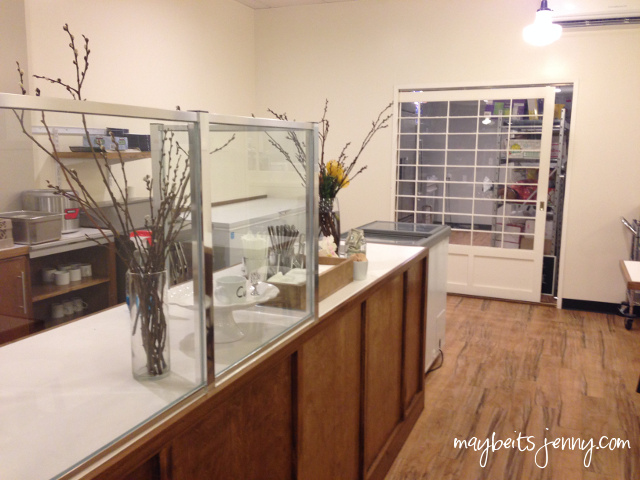 I love the look of this shop! How would you describe this type of decor?
My friend's keiki size gelato, Fierce Chocolate and Coffee. The coffee tastes great! Not too strong and goes great with the chocolate!
My keiki sized gelato. Fierce Chocolate and Cookies in Cream. Both were good! I definitely like the chocolate more so than the cookies in cream. Everything tastes so fresh here. I can't wait to return and try new flavors! And for those who are fans of waffle cones, they make those fresh daily! 🙂
Until next time Via Gelato!